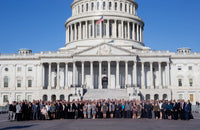 Vape Like A Gentleman
Gentleman's Draw is designed for people who not only enjoy a great vaping experience, but also enjoy adding to the stream of life rather than taking from it. We believe in being polite and courteous in all of our affairs, we also feel that it's important to respect others when we are enjoying our freedom to vape.
"Every one of us should be a role model, not only for our own self-respect, but for respect from others."
We take this statement very seriously, especially when it comes to our advocacy efforts.